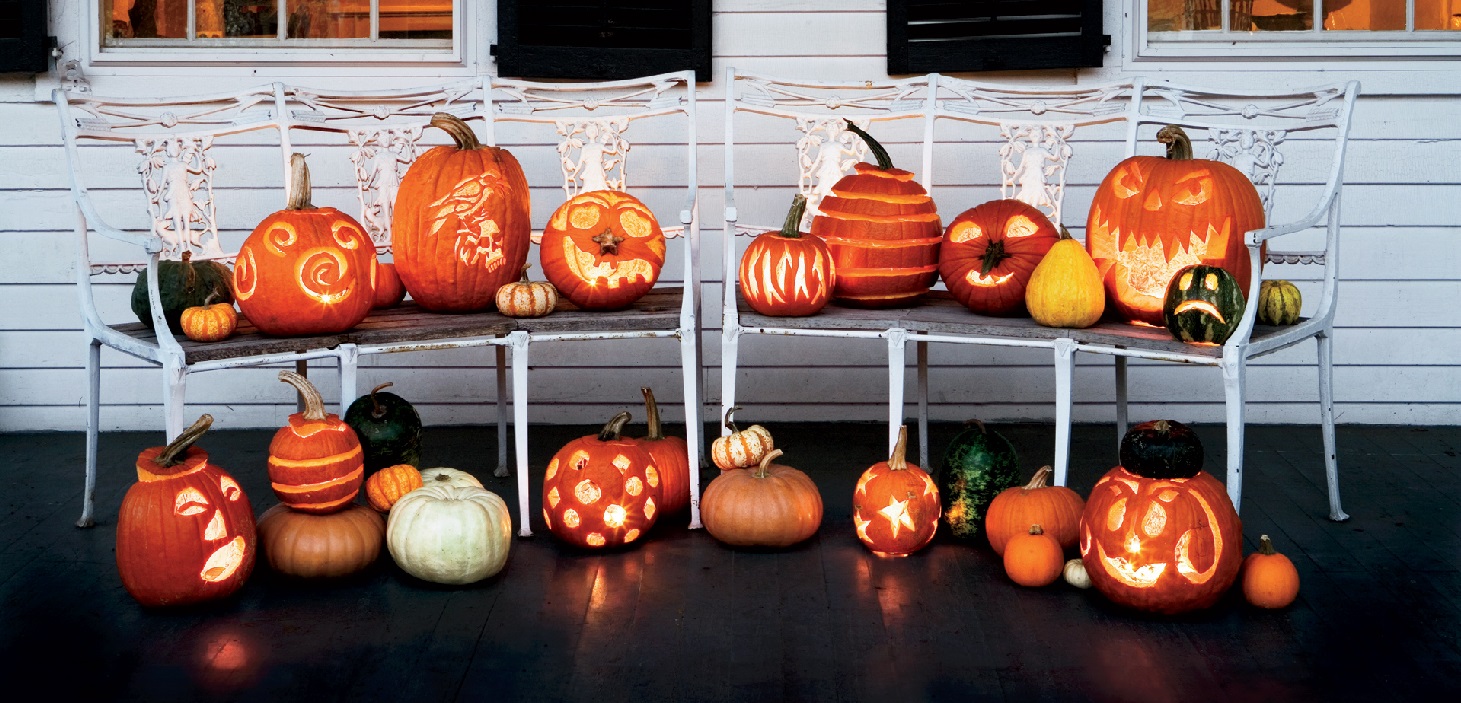 Decorating Your Home for Halloween
Many homeowners love to decorate for Halloween and who can blame them? The true balance in your Halloween decorations comes from walking the line between truly scary and absolutely adorable! While you can spend hundreds on great Halloween decorations from specialty holiday stores, there are also a ton of amazing DIY ideas you can incorporate into your decorations that are cheap and just as effective as the items you can buy!
Pumpkins
You can carve your pumpkins and create artistic jack-o'-lanterns to decorate the front of your home, but that's not all that you can do! You can also paint your pumpkins to create black cats, the green witch from the Wizard of Oz, or even a team of our favourite yellow minions. Your pumpkin decorations don't have to stop there either, bring some glitter into your holidays to give your décor a chic makeover – the perfect choice for those looking for a glitzy home makeover this Halloween.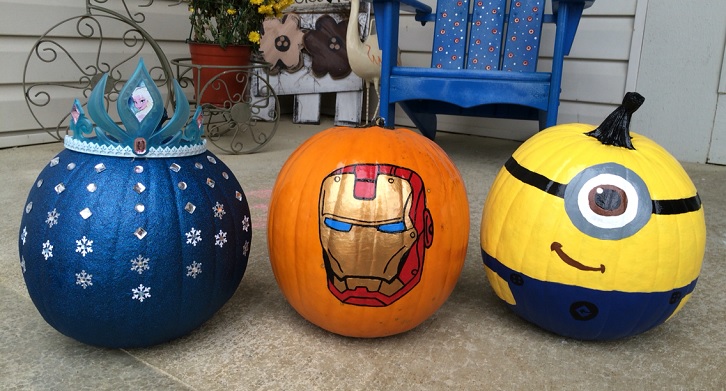 Lawn Decorations
If you're going down the spooky route, don't be afraid to create a headless horseman door greeter! This headless horseman can be created just like any other scarecrow, stuffed with leaves, and holding your candy bowl (or a sign directing them up the driveway and to your door).
Or if you're looking to really up the creepy factor of your front yard, why not craft a graveyard? You can add funny sayings to the gravestones to take away from the scariness or you can keep them deathly serious with traditional designs and candle light. And if you're really looking to up the scary factor, consider incorporating some body parts coming out of the ground or a fog machine to up the spookiness.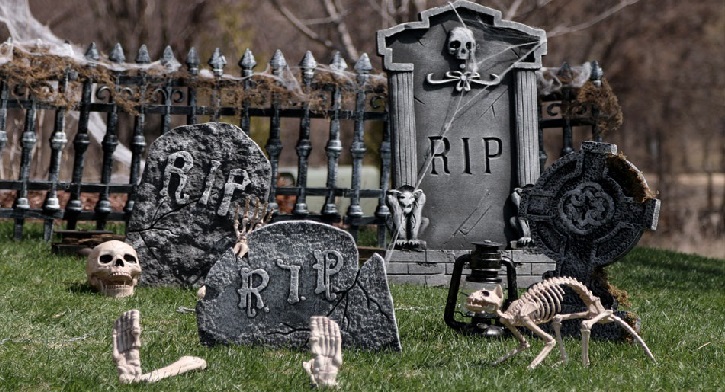 Insects
We all know someone (young or old) that is terrified of insects (especially spiders), so how can you incorporate these creepy crawlers into your Halloween décor. If you're hosting a party, consider hand painting insects on white plates, so it looks like bugs are crawling across your table (and across your guests plates and utensils). If you're looking for a way to add spiders into your home's overall décor, incorporate spider webs on your windows and doors, and hang spiders from the trees in your front lawn (bonus points if trick or treaters have to walk through the spiders to get to your front door).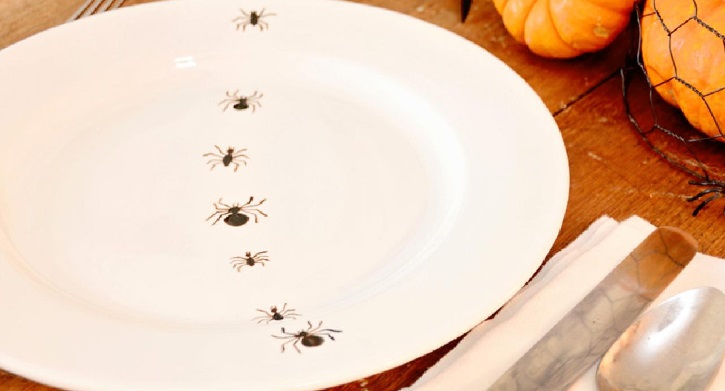 Ghosts
Ghosts are, arguably, the most iconic of the Halloween characters. Your home's decorations aren't actually completed unless you've got a ghost or two decorating your front lawn, home, or trees. You can create quick and easy billowing ghosts that hang from the trees along your driveway, or you can adorn your front lawn with a large levitating ghost that will bring the haunted level of your home up to a whole new level.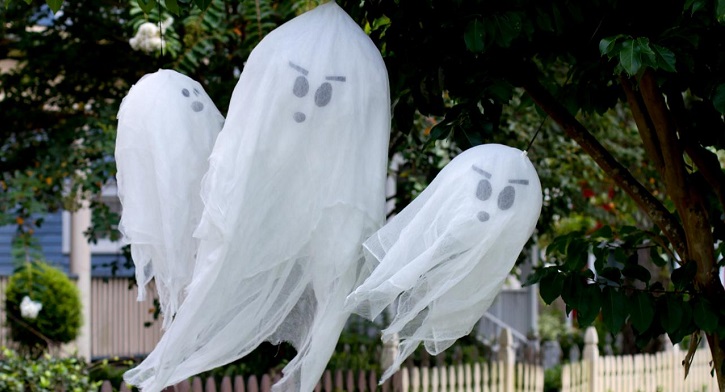 Bats
The only thing creepier than insects are bats – flying through the night and consistently spooking trick or treaters. While bats are portrayed as scary creatures of the night, that doesn't have to be how you showcase them. Make playful hanging bats that hang from trees in your front yard or from your eavestrough.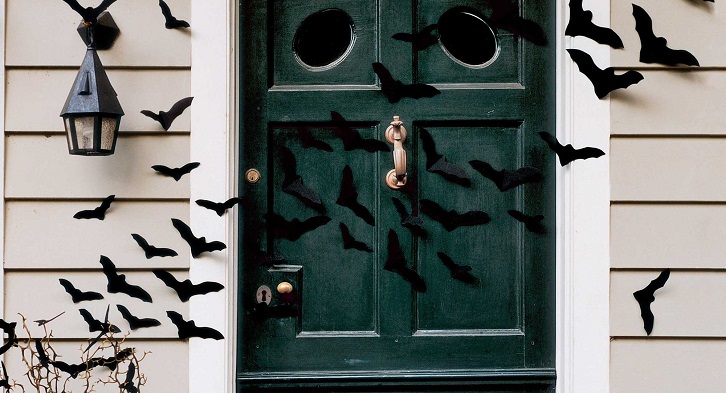 How will you decorate your home this fall for Halloween? Are you taking the spooky or sweet route to your décor? When the neighbourhood kids visit your door this Halloween will it be for a trick or treat? Let us know all of your big DIY Halloween design plans for this holiday season!