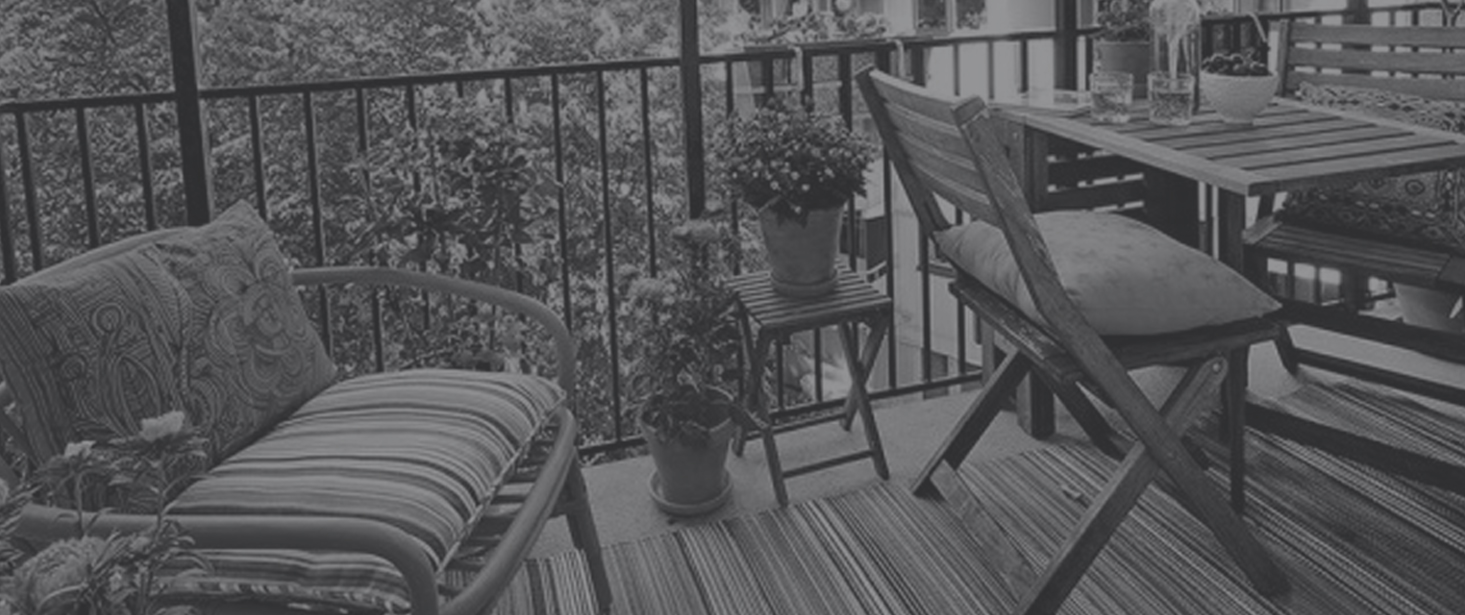 Decorating Ideas for your Small Balcony
A small balcony can be functional and appealing; the perfect place to unwind after a long day at work. When designing your balcony think of it as an extension of your indoor living space… you can include flooring, a seating area,  a table, plants and decorations to give it your personal touch. Here are some ideas to help you in planning your perfect small outdoor space.
Floor Covering
Consider installing deck tiles on your balcony to dress up the concrete floor. Many of these deck tiles have been approved to be used on condo balconies, but make sure to check with your condo management first. Interlocking deck tiles come in a variety of finishes and patterns and are easy to install. You can find them in a variety of materials such as recycled wood content, hardwood finishing, natural stone made with a composite backing material that make them high strength panels, recycled rubber tiles and artificial grass tiles.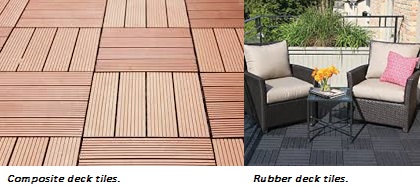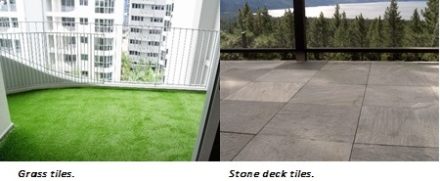 Composite tiles are made from recycled natural fibres as well recycled plastics. This is a common option because it is low maintenance, highly resistant and comes in a variety of finishes and colours.
Recycled rubber tiles are environmentally friendly, sturdy and slip resistant, are not affected by extreme weather conditions, and are easy to install.
Artificial grass comes in a variety of natural-looking types to suite your taste. You can get the look and feel of grass regardless of how many storeys high you are, plus it's easy to clean and maintain.
Outdoor rugs are especially made to resist inclement weather, they are durable and there are many high quality products available. Adding an outdoor rug to your balcony will instantly add warmth to your outdoor space, plus you can choose from a great variety of colours and designs to suit your personal style.
Furniture
Select small furniture such as a three-piece bistro set, folding tables, corner benches or even long and narrow console tables are a good option.
Plants and Decorations
Plants and flowers are a must! These will liven up a space immediately, especially when placed in decorative pots of different colours and sizes. And if you want to save some space try doing a vertical garden.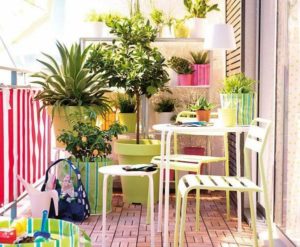 Cozy up your balcony with decorative pillows, throws, lighting and decorations!