Make Sure Your Home is in Tip Top Condition this Spring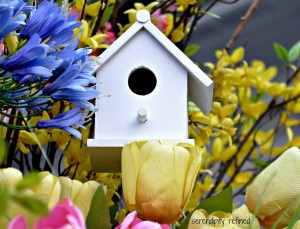 While April showers may indeed lead to May flowers, they can also lead to a build-up of ground water, which makes spring a particularly important time to perform a series of home maintenance checks.
Regular maintenance is an important part of home ownership and helps ensure a positive environment in our household.
Tarion provides us with tips to make sure our home stays in good shape and covered under warranty.
Inside your home …
Look-out for musty smells and odours. They are often an indicator of a hidden moisture problem.
Check your windows and screens to make sure they're in good working order.
If you have a humidifier, clean it according to the manufacturer's directions.
Clean or replace your furnace filter.
Check air ducts, remove covers from vents and vacuum dust that has accumulated over the winter months.
Air out a damp basement on dry sunny days.
Outside …
Have your roof inspected to ensure shingles, flashing and chimney caps are in place and sealed properly.
Service your air conditioner. Following the manufacturer's instructions, inspect, vacuum, brush outdoor coils, and wash or clean the filter.
Inspect and fix the caulking and weather stripping around windows and doors and on the roof. Replace any areas that are cracked or separating.
Leaves and sticks that accumulate through fall and winter can cause blockages, so be sure to regularly clear eavestroughs and gutters of debris.
Extend downspouts so that water is directed away from your home.
Turn on the exterior water supply.
Inspect external exhaust vents to make sure they're clear of debris.
Check driveways and walks for frost damage that may have been hidden under snow.
Click here for more seasonal tips and enjoy taking pride and care in your home.