Trisan Centre , Schomberg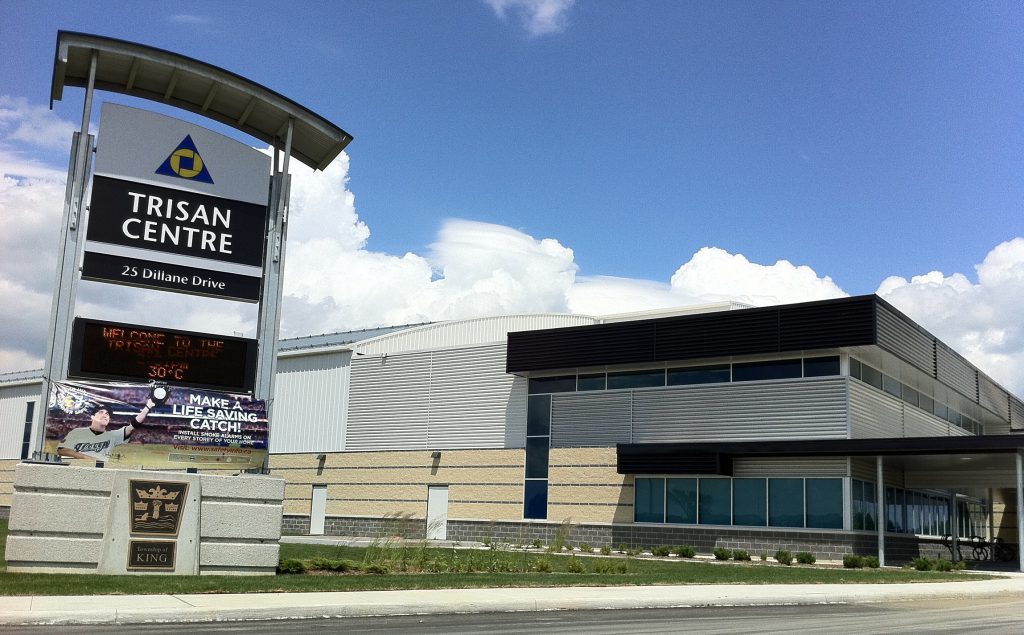 On April 20th, the Trisan Centre in Schomberg opened its doors to the public.  We stopped by last week to get a grand tour of the new building. The Trisan Centre is currently in the process of obtaining a LEED certification.  If you are not familiar with LEED, it is a rating tool that uses a points system to rank the green and sustainability of your building.  The monitor in the lobby displays the energy output and energy efficiencies of the building. It also shows basic descriptions of the sustainable technologies used throughout the Centre.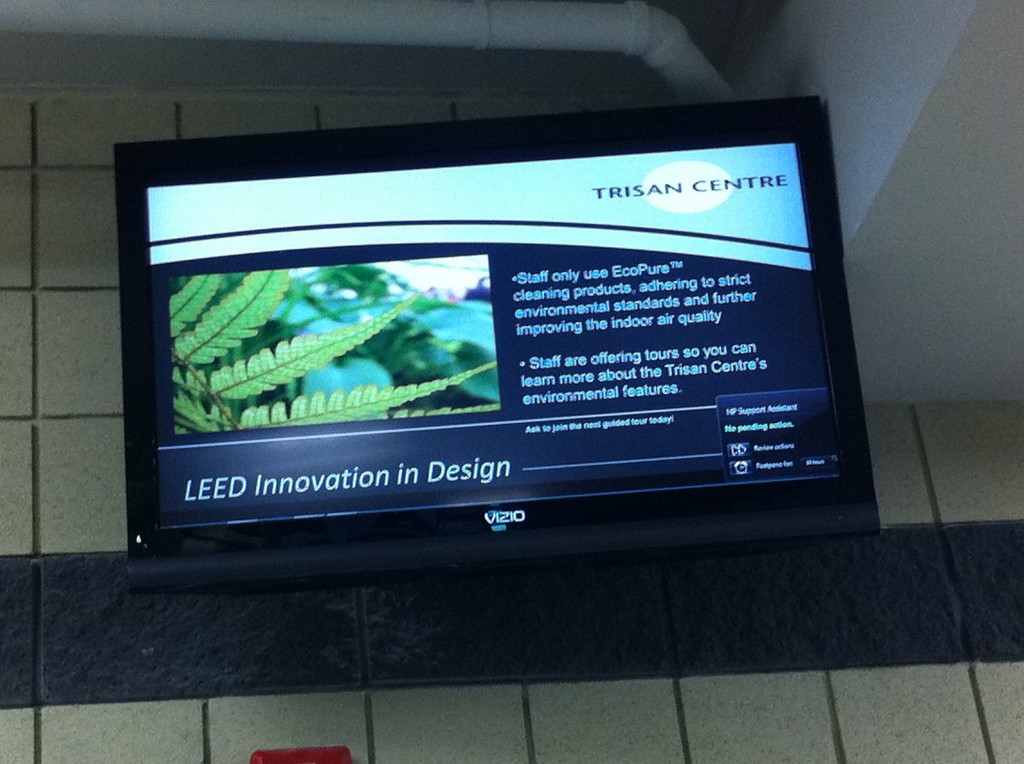 In addition to be an extremely eco-conscious and green building, the Trisan Centre is a recreation centre that houses a 4-sheet curling surface, NHL size ice pad, multi-purpose / fitness rooms, walking / running track and a fitness centre.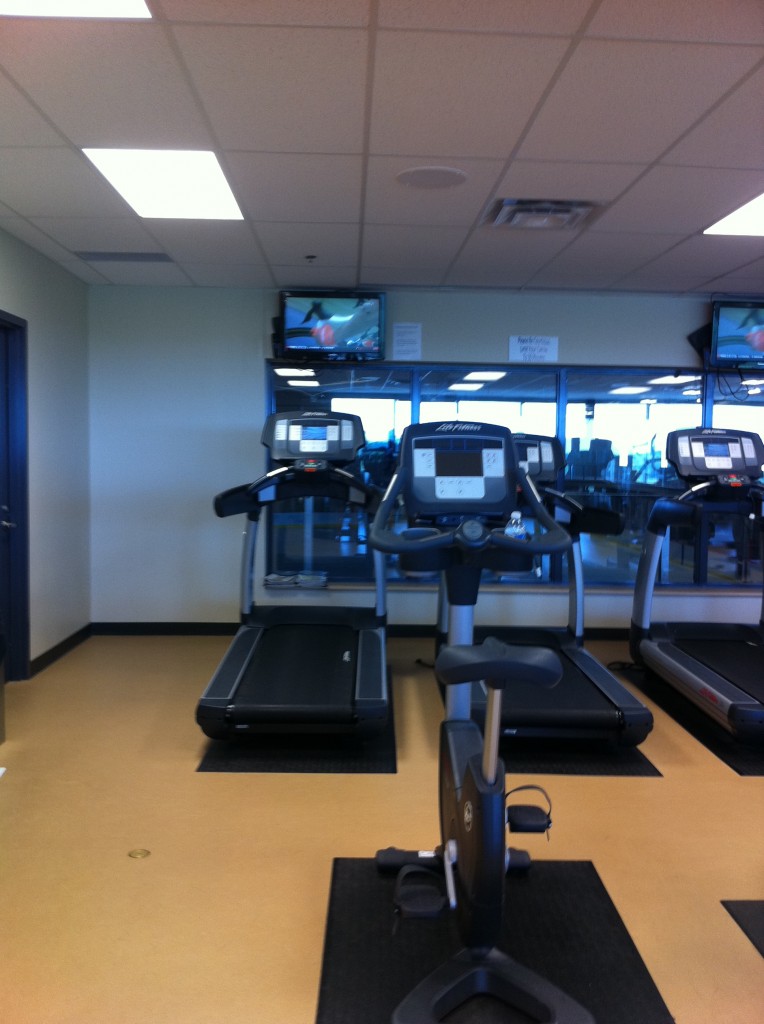 The fitness centre is equipped with cardio equipment, TV's, weight machines,  free weights and a spin studio. The  SigNature Developments Spin Studio is located within the Fitness centre on the second level. Unfortunately, during our tour a spin class was in session, so we were unable to snap a picture. A membership is required for the fitness centre. A membership includes access to the fitness centre, the walking/running track, fitness assessments and classes. The price of the membership is quite inexpensive when compared to the privately owned gyms in King Township. More information can be found on their website.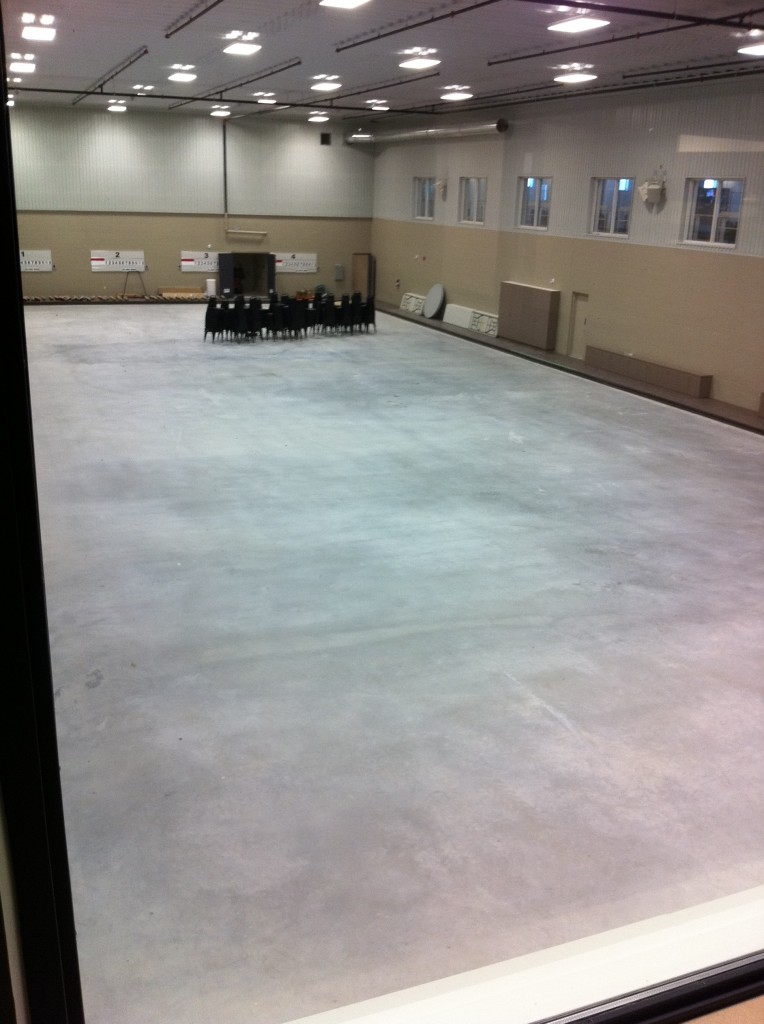 Curling will commence by September and the arena will be used primarily by the King Township Curling Club. When not in use by the Curling club, the surface is covered with flooring and community groups are welcome to rent the surface for their functions and events.
The Centre took all of the hockey parents, siblings and fans in consideration when designing their facility.   There is room for 700 people to sit in the hockey stands AND all of the concrete surfaces are heated (no more cold seats!) Should you not want to sit in the arena, there is plenty of seating in the lobby, which is equipped with a concession stand and free WiFi.
In addition to all of the recreational activities available, the Centre also offers many of its rooms for rent to the community. You can rent one of the large fitness rooms, a boardroom or even the curling lounge which is equipped with a full kitchen. The rooms are completely wired with a built in speaker system. All you need to do is bring your iPod or microphone, plug it into the wall and you're set!
We encourage you to check-out the Trisan Centre as soon as you can, it is a fantastic facility with something for everyone and it is a great addition to Schomberg!