We've Moved!…Sort Of.
Part II: Moving
As mentioned in our previous post, "We're Moving. Sort Of… Part I: Packing" we are moving out of our office to a temporary location until the construction of our new office is complete.
Quick DISCLAIMER: We didn't do the traditional 'move everything in one shot" kind of move. We moved our things in increments and we moved everything on our own (aka we didn't hire a moving company – eek.) Part of our decision to move to a temporary location was because we didn't have to put things into storage. We had a space at the new office location that could house all our gear until the actual office space was ready.
Upside was we could keep plugging away at the packing while being able to simultaneously move things out of what would soon be our old office.
Downside was we didn't hire a moving company because weren't doing a giant "one-time move everything in a day" move.
The tips, tricks and pitfalls we share below are based on the adventures of moving ourselves.
Tip #1: Hire a moving company. The end. Hahahahaha.
Ok. In hindsight, it would have been good if we hired a moving company for the furniture. It's easy to look around an office space or home and think it's not that much, we can do it. And while we can do it and we did do it, the golden question is "What is the cost/benefit/efficiency?" of both options.
Tip #2: Have a dedicated person present during the move(s) to keep the boxes, furniture etc organized at both places to ensure things stay together and go where they need to go the first time. Having a point person helps things run smoothly and keeps things organized.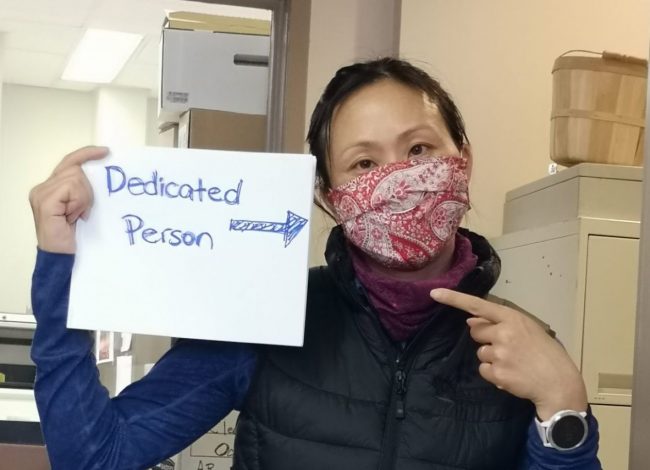 Tip #3: As much as you want to just start loading the truck, take the time to do it strategically. Remember from our previous post, grouping things that need to stay together while packing makes it easier come move time. So before you start moving things into the truck, take 5 minutes to explain to everyone how the items, furniture and boxes are organized/grouped and do a quick walk through – don't let all that time you spent to organize during packing be wasted at moving with everyone just grabbing things from different areas. Also remember, the order things get packed in the truck dictates the order it comes out of the truck.
Tip #4: Be realistic about how much time it will take to move. Things always take longer than expected. Especially when you are taking apart furniture. Tip within a Tip: Remember to put screws, brackets, drawer keys etc. in bags and tape them directly to the furniture. You will save yourself from a whole lot of headache.
Tip #5: This is where we go back to Tip #3b in our previous post about Packing: Don't overpack the boxes and don't get giant boxes. As mentioned we learned this tip the hard way during our over-zealous packing adventure. For all the over-zealous packers out there who are now moving super heavy or awkward giant boxes: Don't be a superhero. Know your limits. There is no shame in needing to have two people carry the box and/or there is no shame in repacking a box(es).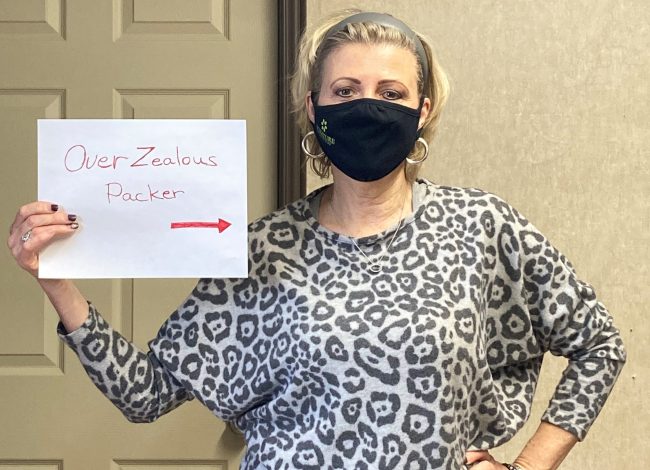 Tip #5a: If you are like a certain someone in our office who believes that if you stack it right you only have to take one trip (ie. groceries, files, camping gear, dishes, miscellaneous items etc), it is prudent to note that while noble, sometimes it will take you even longer to carry double the load than if you just took an extra trip. Resist the urge to stack "just one more" box on top before you carry the stack up the stairs. You know who you are. We are talking to you. Take comfort in the saying, "Knowing is half the battle." Hahaha.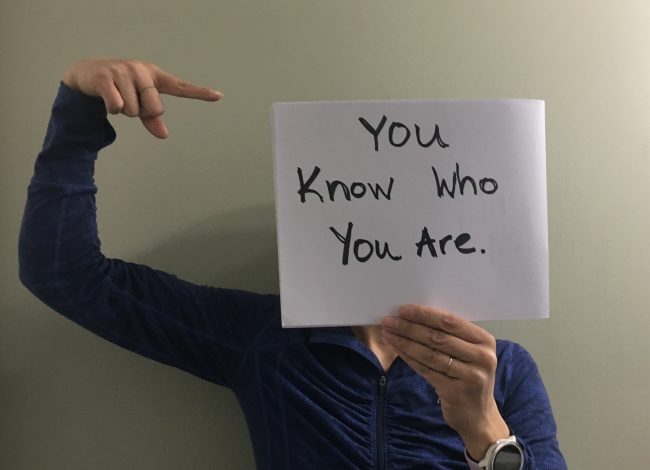 Tip #6: Take rests, stretch lots and drink tons of water. We reiterate, Don't be a superhero.
Tip #7: Have a stocked first aid kit available and handy – you can never go wrong with having extra band aids.
So after a few rounds of packing, a few rounds of tetris-ing our things around and a band aid or two (boxes), our partial move is complete. Home sweet [temporary] home 😊 To be continued when we do our final move into our new office space!